March 31, 2021 @ 12:00am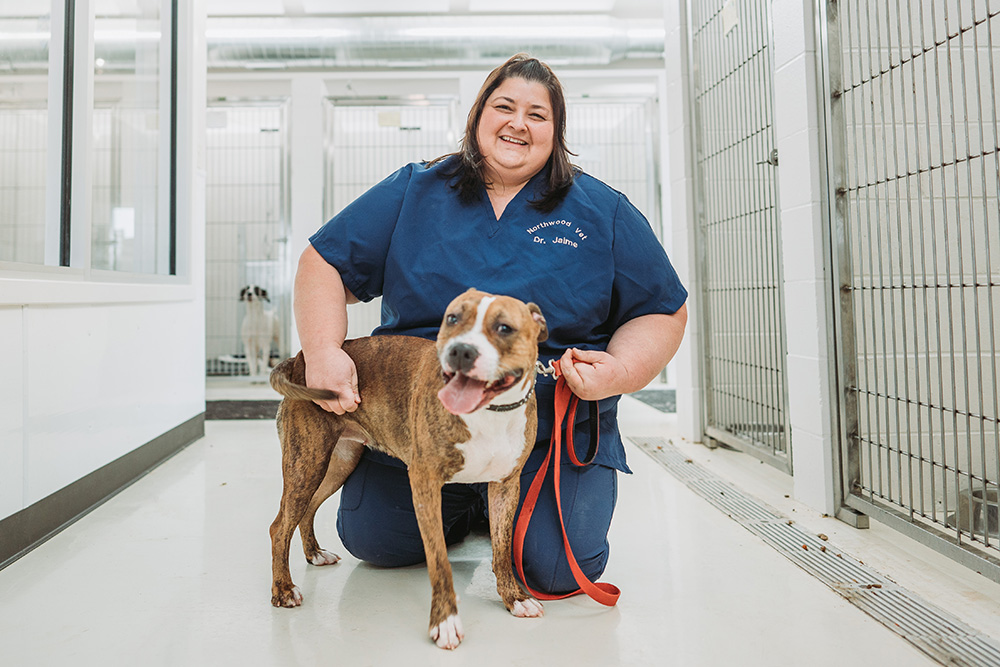 28 years later, Jamie Clark returns to make good on her mission to improve the county shelter
---
Bruce Lee was the motivation for the new Jackson County Animal Shelter, which features an open and bright layout making it a safer and more comfortable home for its furry residents. Oh, we should probably mention that Bruce Lee is a cat.
28 years ago, a 12-year-old Jamie Clark visited the shelter to rescue Bruce Lee, a barn cat surrendered to the shelter. Jamie decided the facility was not up to par and said, "We're going to get a better shelter. We're going to do better for the animals."
Twenty-two years later, Jamie returned to Jackson County to make good on her word and began efforts to build a new Jackson County shelter that met her standards.
Jamie has always loved animals, which led her to become a veterinarian. She practices at Northwood Vet Service in Black River Falls and is currently the president of the Jackson County Humane Society. In dedication to her cause, born 28 years ago, Jamie has contributed to fundraising $300,000 for the new shelter over the past four years.
The new facility opened in May of 2020 and features:
Better ventilation and quarantine areas to prevent disease spread
A new drop-off room where animals can be left after-hours
A Real Live Room, a quiet place with furniture where families can get a better sense of the animal's personality
A veterinary room where exams can be performed
The new shelter has allowed so many more of Bruce Lee's furry friends to find forever homes thanks to Jamie's love and concern for animals, support from the Jackson County Humane Society and the County Board, and generous grants from the Lunda Charitable Fund and Black River Falls Area Foundation.
If your home could use a new four-legged, furry friend, check out the Jackson County Animal Shelter.