March 24, 2021 @ 12:00am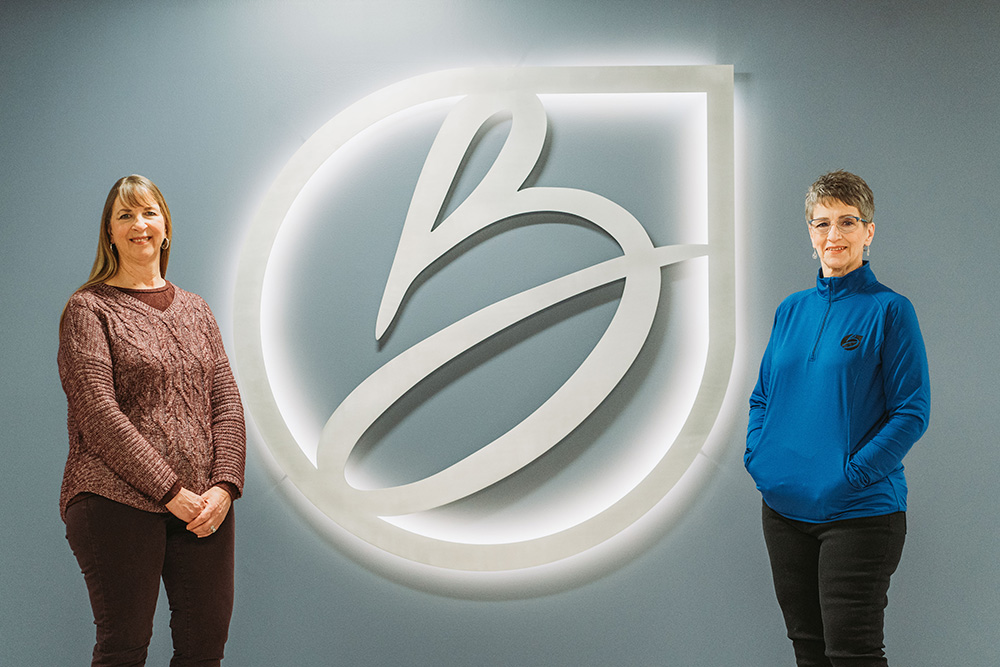 42 years ago, they each signed on with a new job — and ended up with a new friend
---
Coworkers first and friends ever since, Kathy Piette-Smetana and Kristal Schreiber share 35 years of cherished memories working together at Black River Memorial Hospital.
They started eight months apart in 1979, Kathy in the Health Information Department, and Kristal working as a ward clerk. Seven years later, Kristal joined Kathy in Health Information and a lasting friendship was born.
"There are so many memories," Kathy says. "It's a great place to work. It's a family."
The two have shared so many laughs over the years, like when Kristal accepted a challenge to do a cartwheel in the office and nailed it. "That's something I never let her forget," Kathy says. Kathy also teases Kristal, claiming she stole the best neighbor she and her husband, Tony, have ever had. That neighbor would be Steve, who Kristal married in March of 2020.
As with any deep friendship, the good times and laughs are balanced out with hard times and shoulders to lean on. In early 2019, Kathy had "pretty dramatic health issues" and was mourning the loss of a coworker. "Kristal and Steve were there for the whole thing," Kathy says. "It's nice to know you have people in your corner when troubling times like that are happening."
Kristal and Kathy have shared a friendship longer than many and will continue as lifelong friends, but the work chapter of their friendship will end in April when Kathy retires on the day of her 42nd work anniversary.
"I'm really happy for her, but I'm really sad for me," Kristal says. "She sees the good in everything, always so upbeat and positive. She's a wonderful person."
The feeling is mutual. "I can tell her anything," Kathy says. "She's a great friend."
We can't guarantee EVERY employee will find a lifelong friendship like Kathy and Kristal, but if you're interested in starting an exciting, new career with Black River Memorial Hospital, check out our job openings.