July 20, 2022 @ 12:00am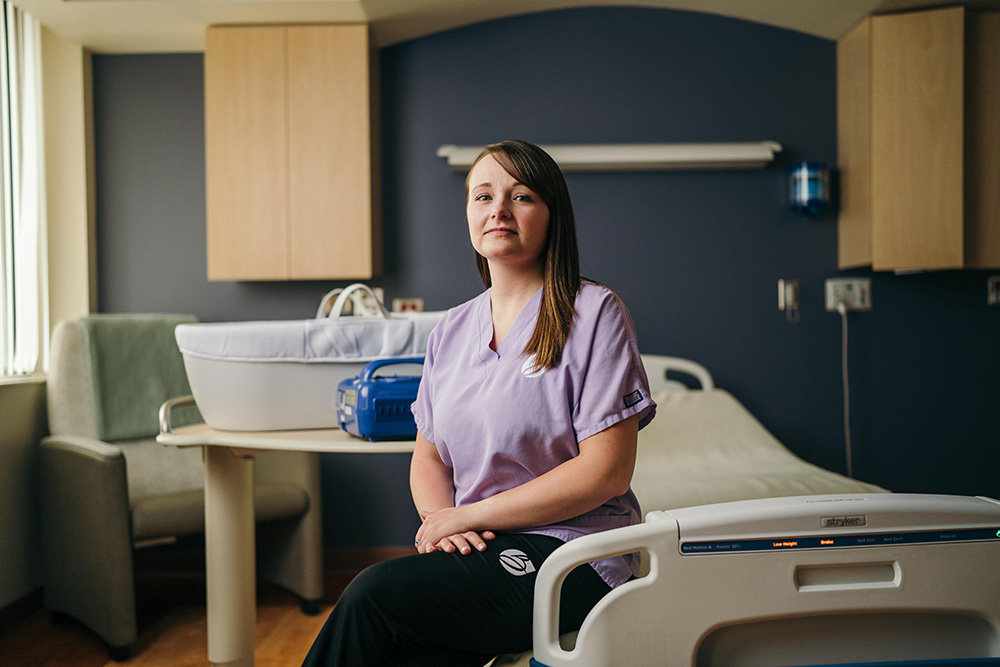 OB nurse Jennifer Smikrud uses her own experience to help others grieve the death of an infant
---
The ability to overcome tragedy takes great courage. Being able to turn that tragedy into something positive to help others — that requires a strength of character few people have. Jennifer Smikrud is one of them.
July 8, 2016. That is the day Smikrud's life changed forever. During a shift as an RN in the Obstetrics Department at Black River Memorial Hospital, her water broke — at 16 weeks.
Taken by ambulance to the Mayo Clinic in La Crosse, Smikrud gave birth to her first child, Jace, shortly after arriving, but he did not survive. Jenny was immediately taken to surgery, and when she was finally able to be with Jace, she said her time with him felt rushed. Groggy from surgery, she didn't feel alert enough to express her wishes.
"It was really, really hard," she said. "Your mind is constantly going to, Why me?"
Jenny sought comfort in sharing Jace's story and listening to others who were suffering from the same type of pain she was. The healing process took up to two years, she said, and at some point, she realized "you either grow from this and get stronger or you just fall apart."
For Jenny, there was only one option. She dived into the challenge of helping BRMH improve its process for providing a supportive environment for patients experiencing a loss similar to hers.
Miscarriage occurs in 10% to 20% of pregnancies, according to the Mayo Clinic.
"Being there for other people in those situations is super important to me," Smikrud said. "Given my experience, it taught me a lot as far as offering patients time to see their babies" and how important it is for them to "name them, hold them, see them, those types of things."
And then there's the latest addition: the donation of a Cuddle Cot by its creator, Ashley's Embrace, thanks to the effort of Smikrud. A Cuddle Cot is designed to allow parents more time with their deceased infant. They can be used in the instances of delivered miscarriages, stillborns, and even when parents bring their infants to the Emergency Department after their infant has passed away from SIDS.
For those parents who will experience this type of loss, Smikrud will continue to help provide a sliver of light in a moment of darkness.
"Once you go through something like that, you know what it feels like, so you want to make sure you do everything in your power to be there for them."
If you have experienced a loss, Black River Memorial Hospital offers monthly support group meetings. More information is available here.