June 29, 2022 @ 12:00am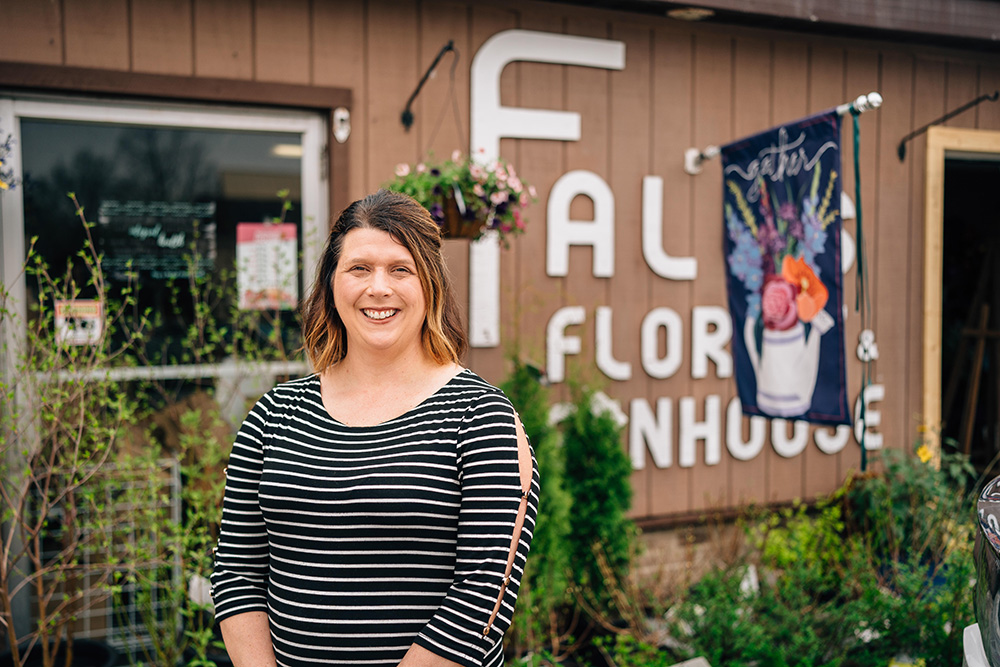 Former social worker takes a chance, succeeds, and the community benefits
---
About a decade or so ago, Dana Rave was employed as a hospice social worker with Black River Memorial Hospital. She often would ask her patients about their work experiences and any regrets they had. Some talked about despising their jobs; others said they felt like they never even had a job because their work was something they enjoyed so much.
As much as she loved working at Black River Memorial Hospital, those conversations often led to her reminiscing about some of the happiest times in her life, and she realized a lot of them were centered around the greenhouse, and taking her 6-month-daughter there and watching her play in the dirt. Little did she know she soon would be making many more memories there as her relationship with the greenhouse was about to grow stronger than ever.
The greenhouse owners at the time were looking to sell and approached Rave about taking over. After initially laughing off the idea, Rave came to a realization: "I wanted to find something that would fill my passion bucket."
So that's exactly what she did. Along with her husband, Michael, who had a business degree, the couple became the new owners of Falls Florist & Greenhouse in 2019.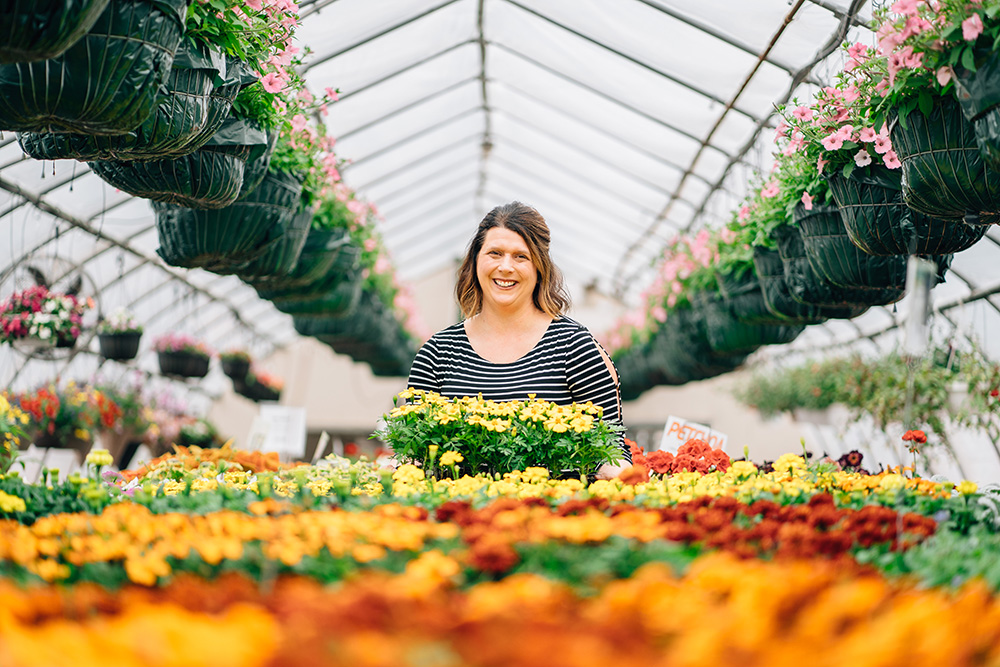 Owning the greenhouse hasn't always been sunshine and butterflies, though. The previous owners stayed on for a year as Dana and Michael found their footing, Dana balanced family and greenhouse responsibilities with taking business courses, and they somehow made it through the pandemic.
The greenhouse is now thriving as a community gathering spot that showcases the work of talented people in the area and supports other small businesses, in addition to selling a wide variety of flowers, houseplants, garden plants, and accessories. "I want to promote local businesses, local artists," Dana says. "Our community is full of very talented, fantastic people."
Dana has successfully turned her passion into a career and is pleased knowing how she would answer the same question she used to ask her hospice patients years ago.
"My favorite part about it is when I'm all by myself, and I'm out in the greenhouse, and I'm trimming the plants," Dana says. "It's quiet, it's cathartic, it's warm. It's one of those things where, if I could do that all day, I would."
If you find yourself near Falls Florist & Greenhouse, stop in and say hello.