September 08, 2021 @ 12:00am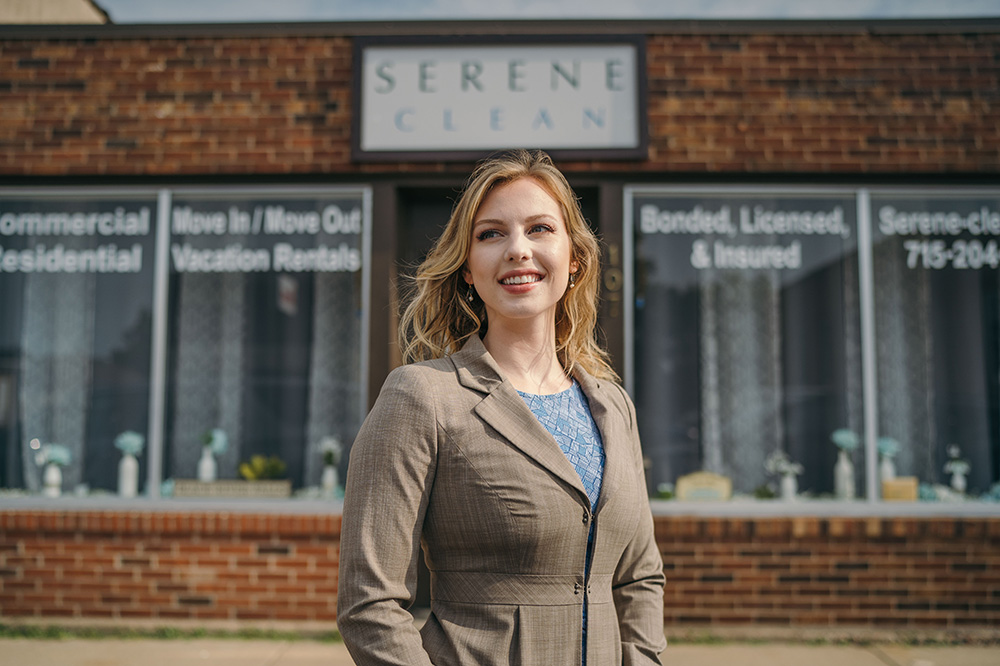 Stephanie Zabel uses her thriving house-cleaning business to help cancer patients
---
There are many ways to help someone who is battling cancer. We can cook them meals, we can keep them company during chemotherapy, but Stephanie Zabel found a way to help that's in low supply and high demand.
"A lot of people don't think about house-cleaning when they think, how can I help my friend or family member who's going through cancer treatments?" Zabel says. Our home is where we feel safe and protected, so helping someone dealing with the physical toll of chemo keep their home clean is an invaluable help.
Zabel's quickly growing company, Serene Clean, partners with Cleaning for a Reason to provide two free cleanings per month for someone undergoing chemo. A coupon for Serene Clean is included in the Chemo Care Bags provided to patients having chemo at Black River Memorial Hospital's Infusion Center.
Cleaning homes was just a side hustle for Zabel while she was working at U.S. Solar Mounts, in Black River Falls, after graduating from Western Technical College in La Crosse with a marketing degree. She liked to clean and, as she put it, "it just started expanding incredibly quickly."
Serene Clean began in 2019 as a solo venture in Black River Falls. It now employs 25 people, has an impressive customer base, including both residential and commercial clients, and opened a second location last year in Sparta. Zabel credits much of the business's success to her managers, Krystal Davidson and April West.
The benefit the service provides to people's mental health is meaningful to Zabel. "There's so much pressure we put on ourselves to have a picture-perfect home, and that's almost impossible to do," she says. It's rewarding to be able to take some weight off their shoulders and relieve stress.
Zabel (formerly Pipkin) and her husband, Andrew, married in October 2020, are renovating their new home in Sparta, and enjoy spending time with their dog and two cats.
As far as Serene Clean, Zabel believes it's a great example for other young people interested in starting their own business to see. "I do think that thinking outside the box and maybe pushing entrepreneurship onto younger people would be great, and to communicate that it is an option.
"Owning a business can really change your life and your community, and have a really big impact."
To check out Serene Clean for, visit serene-clean.com.