April 24, 2022 @ 12:00am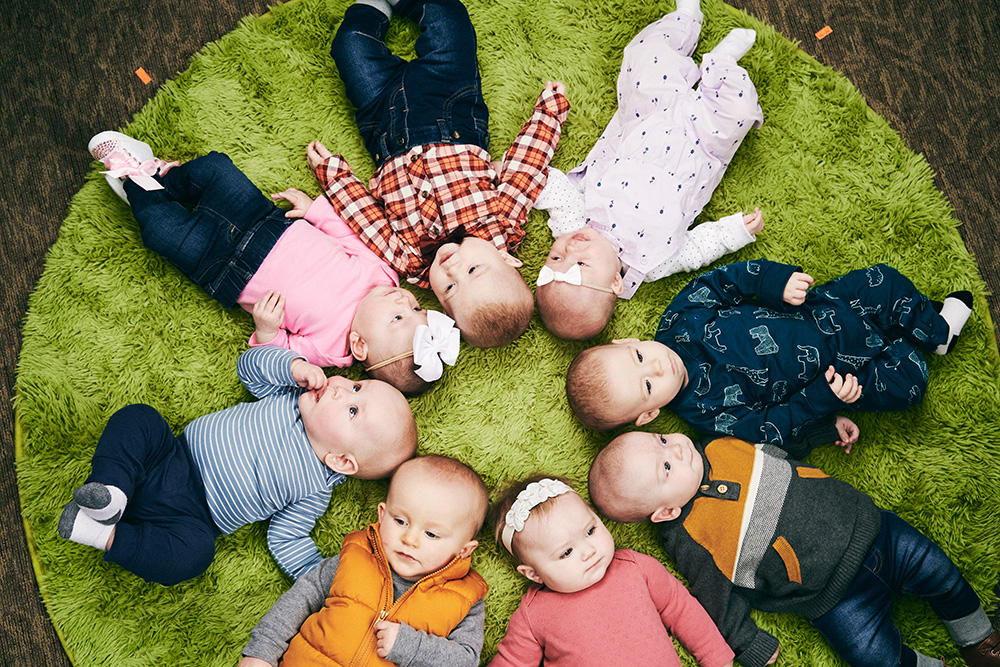 Not everyone can say their first choice to give birth is at their workplace, but these coworkers can
---
Considering the family culture of Black River Memorial Hospital, it's no surprise that so many employees choose to add to their own families here.
Melissa Erickson, chief nursing officer, was born at BRMH, as well as both of her children, Megan, 19, and Lauren, 16. "It's the family feeling that every single one of those employees caring for me was part of my family," she says. "It gives you this warm, fuzzy feeling just to know you're surrounded by people who care about you."
OB and Infusion Center director Ashley Fjelsted and respiratory therapist Kim Schlifer both considered other options before deciding to deliver at BRMH. Fjelsted was so pleased with the experience that she later had her second baby here. Schlifer had nothing but wonderful things to say about her experience, as well.
"What I loved most about having my children here was that I was treated like a queen the entire stay," she says. "The labor and delivery suites were spacious yet made me feel cozy as if I was home. The nurses were so knowledgeable and set my mind at ease the entire stay, even coming in late at night to help me with breastfeeding my baby."
For many BRMH employees, giving birth here is a family tradition.
The Fjelsted family tree has four generations rooted at the hospital. In addition to her two sons, Fjelsted, her mother, and grandmother were born here.
Quality analyst Kathryn Nachreiner gave birth to her son Brady at the hospital. Kathryn was also born at BRMH, along with her husband, mother, father, and mother-in-law.
Every time an employee gives birth at the hospital, it's an exciting day for everyone. As Erickson says, "It's a celebration, and people are excited because it's like a family member just had their baby here."
As our families get bigger, the family culture at Black River Memorial Hospital gets stronger.
To learn about BRMH's innovative birthing options and advanced care, visit hospital.brmh.net/obstetrics.