October 06, 2021 @ 12:00am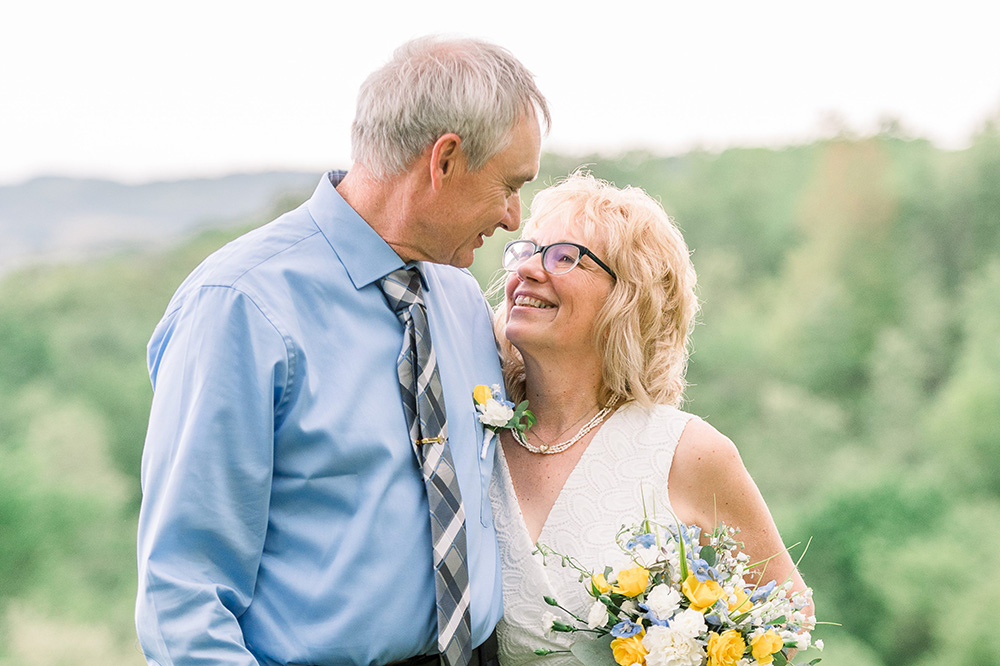 Two hospice journeys end with two generous donations
---
Jeff Wensel and Lynn Martalock share a unique connection to the hospice care provided by Black River Memorial Hospital, and that made their generous donation on their special day such a natural choice.
Both Jeff and Lynn lost their spouses to cancer. Jeff's wife of 38 years, Judy, passed in 2017 and was cared for by BRMH Hospice. She had worked in the department herself for eight years. Lynn lost her husband, Jeff Martalock, in 2019. He spent his final days at Tomah Health's Hospice Touch.
The couples knew each other and shared their cancer journeys together. After Jeff Martalock passed, Jeff Wensel and Lynn supported each other as a sort of two-person therapy group as they grieved their losses. The relationship eventually turned romantic, they got engaged and, as Lynn said, "the rest is history."
The two celebrated their wedding day on May 21, 2021, with a generous gift expressing their appreciation for the end-of-life care provided for their loved ones. They asked that, in lieu of gifts, their wedding guests donate to hospice. About $700 was given to BRMH, and an additional donation was made to Tomah's hospice program.
"When we got the first check and I figured it out, it really touched my heart," said Sue Lindberg, who handles billing for BRMH Hospice and worked with Judy for many years. "I was just very, very happy for the two of them."
The story has encouraged others to donate to BRMH Hospice's three funds: Kathy's, Lidy's, and the general fund.
Kathy's Fund is dedicated to providing comfort and meeting the last wishes of hospice patients and their families, including a hunting enthusiast who got to spend a day with his son and friends riding 4-wheelers on his favorite hunting grounds.
Lidy's Fund provides homecare items that enhance the quality and safety of patients who could not otherwise afford it. The general fund offers financial assistance to hospice and home care patients.
"The experience that I've had and seen from patients, and the thank-you notes I've gotten from families because of what we have given to their loved ones to provide the last chance to have a wonderful experience with them," is so special, Lindberg said, "and it would not have been possible without the funds that are donated."
That is exactly the kind of impact Jeff Wensel and Lynn Martalock were hoping to have with their special and generous wedding day gift.
To donate or learn more about BRMH Hospice and Homecare, visit the website or call (715) 284-3662.