July 07, 2021 @ 12:00am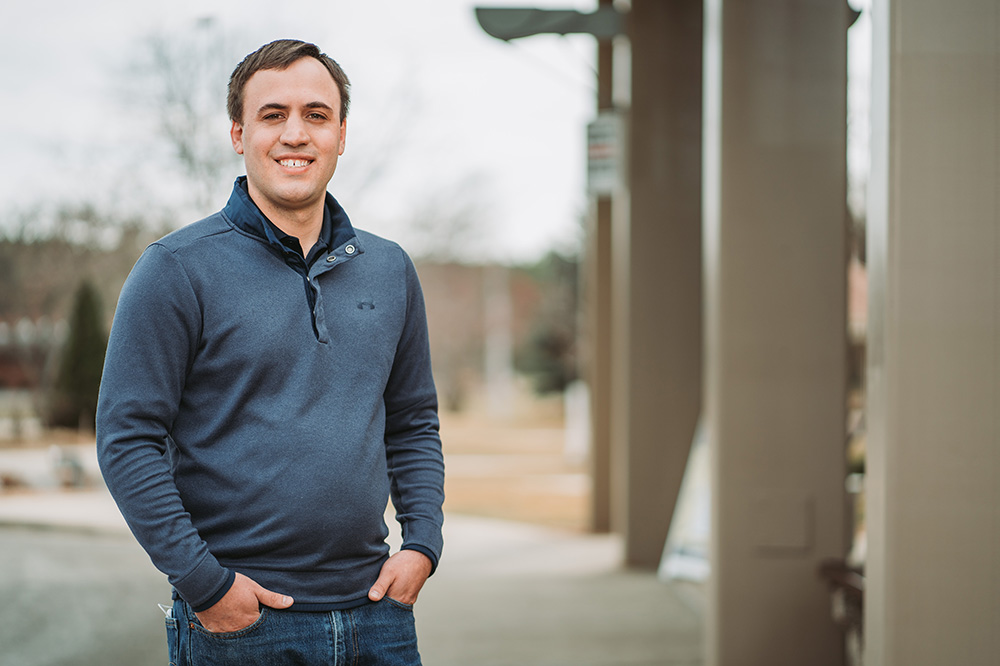 Jordan Nortman feels Black River Falls' love as his son battles eye disorder
---
Jordan Nortman, a real estate agent at Coldwell Banker River Valley Realtors, has always generously given his time and energy to help his community. Whether it's hosting Thanksgiving dinners for the less fortunate at a local church, being involved with Project Christmas of Jackson County, or coaching a youth soccer team, he has always made time and found joy in volunteering. Little did Jordan know when he returned to his hometown of Black River Falls in 2016 that he and his family would be on the receiving end of community support.
In November of 2020, Jordan's wife, Stephanie, gave birth to their second child, Grayson. Shortly after, Grayson was diagnosed with aniridia, an eye disorder characterized by a complete or partial absence of the iris. Jordan describes the disorder as similar to your pupils always being dilated causing extreme sensitivity to light. It occurs in just one of every 50,000-100,000 people. There is no cure. Although his prognosis won't be fully known until he's old enough to verbalize what he is experiencing, Jordan says Grayson likely will be legally blind. On top of that, he has cataracts in both eyes and suffers from nystagmus, in which the eyes make repetitive, uncontrolled movements.
As hard as it was to receive the news, Jordan, Stephanie, and their 3½-year-old son never felt alone. "We've had a ton of people in the community reach out, people who have similar diagnoses," Jordan says. "We're happy to be living at home because we basically have the whole town supporting us."
Jordan had always helped out his community just because he could. Now his community is giving back to him. "I've never really had to have any community support until the last few months," Jordan says, "and it's just nice to feel it."
If you are interested in volunteering, we have many opportunities to make a difference here at Black River Memorial Hospital.