April 22, 2022 @ 12:00am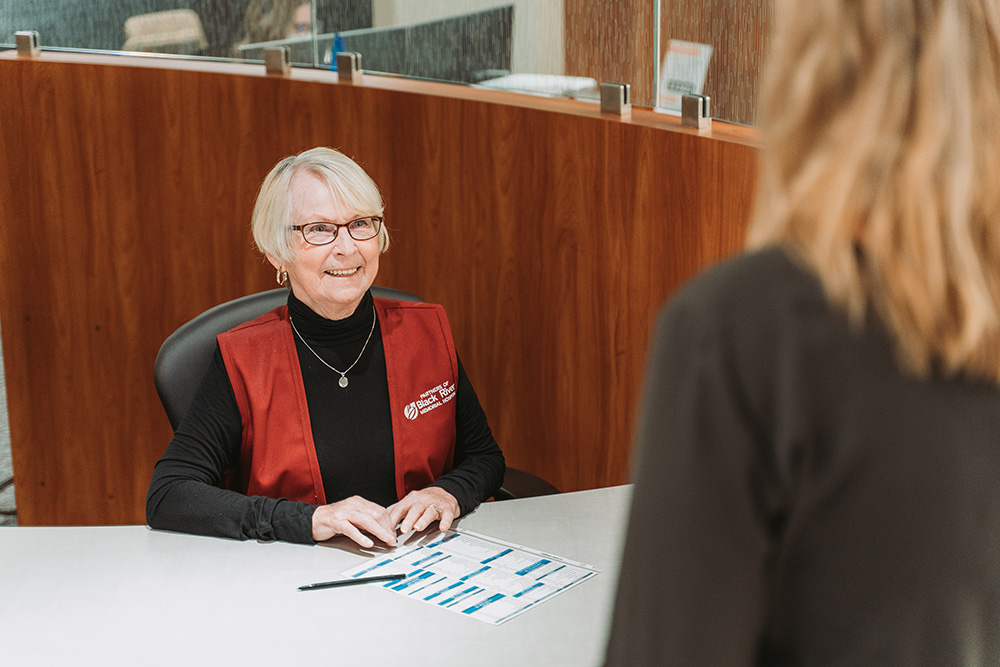 Helping others feel good feels good
---
Black River Memorial Hospital is dedicated to providing opportunities for people to join us in our effort to help create better lives for the people of Jackson County. One of those opportunities is through volunteering. This is a way to give back to the community that offers many benefits such as filling a void created by retirement, strengthening a college application, making new friends, and simply doing something that makes yourself and others feel good.
Nancy Lee has volunteered 8,287 hours of her time at Black River Memorial Hospital from 2006 — when she joined the BRMH volunteer program, Partners — through 2021. She will be honored by the hospital this year for her efforts.
"All the volunteering has been special for me," Nancy says. "I just love it."
From community outreach and fundraising to patient services and hospice support, BRMH offers a variety of opportunities for volunteers looking to find a program they enjoy. Here are just a few of the many ways you can make a difference for our employees, patients, visitors, and community:
GIFT SHOP
Our gift show is staffed by volunteers who greet guests, keep the shop stocked, display inventory, and run the cash register.
VOLUNTEEN PROGRAM
Volunteens are students (age 14+) who work at the registration desk, guide patients to appointments, act as a courier between floors (such as delivering flowers to patients), and much more.
TELECARE
Volunteers call patients who have signed up to receive daily check-in calls. This gives home-bound patients a social outlet and provides peace of mind for the patient's family.
RECEPTION DESKS
Volunteers greet incoming patients and visitors, screen all who enter, and help them get to their appropriate location.
HOSPICE
Specially trained volunteers provide office work, respite, companionship, deliveries, and end-of-life care to patients and families.
If you are interested in volunteering at Black River Memorial Hospital, you can view a full list of opportunities and apply online.