July 14, 2021 @ 12:00am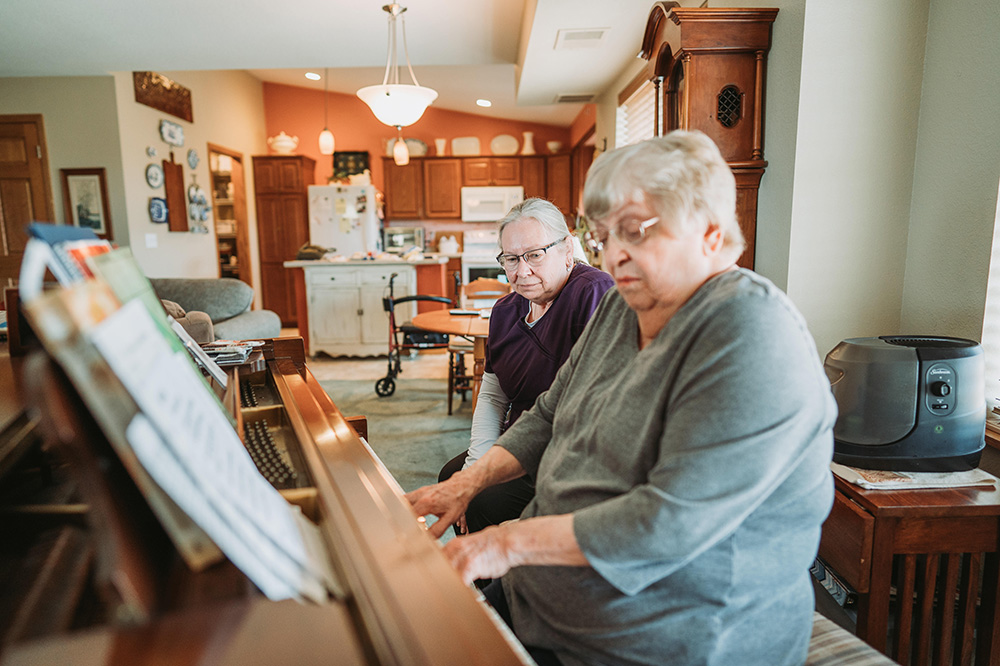 It's time for the doctor's office to come to you
---
Black River Memorial Hospital offers a variety of services for patients and their families that allow them to receive quality care from home rather than the hospital. "I think this is probably some of the best support we can offer our community," says Dena Graff, BRMH Homecare-Hospice director.
Each program is designed to increase the quality of living through flexible care and convenience. If you or a loved one is interested in one of the programs, Dena put together a brief overview of BRMH's homecare, palliative care, and hospice services, all offered within about 40 miles of Black River Falls:
HOMECARE
Homecare is a limited-term service for people who are recovering from a hospital stay, or who may be at risk for falls or have balance issues. A newly diagnosed diabetic might also benefit from homecare.
Educating the patient and family is one of the main goals. This can include learning about their disease, lifestyle changes, medication, and therapy exercises.
"We do a lot of teaching more than anything," Dena says. "We want to teach and help the patient be as independent as they can be so that they can remain in their home."
BRMH also offers personal care, which helps with such things as bathing, getting dressed, medication, exercise reminders, and providing meals. Supportive care is designed more for elderly people who need assistance with running errands, general housekeeping, and socializing.
PALLIATIVE CARE
This service is a good fit for someone with a chronic disease who would rather receive treatment from home. It's nice because, with palliative care, the patient doesn't need to go to the doctor every time they need something or need to have a test done. Instead, a nurse comes to their home and checks in on them every few weeks.
Palliative care is more comfort-oriented than curative. It addresses pain, loss of mobility, fatigue, shortness of breath, and other symptoms that would impact a person's daily life. A nurse practitioner visits the patient's home regularly and reviews medications, helps the patient understand their disease, discusses advanced-care planning, diet, resources, and helps set future care goals.
HOSPICE
This type of care is available to those whose life expectancy is six months or less. The purpose is to manage pain and create a calm environment leading to what Dena calls a "good death."
"That means your loved one is comfortable, in their bed, with their loved ones around them, their pain under control, and they've said their goodbyes," she says.
A great benefit of this service is that, along with medical care, it includes pharmacy, chaplain, social workers, volunteers, massage therapy, help with funeral arrangements, and grief support.
The goal of hospice is maximizing comfort and quality of life for the patient. Dena says, "If you want to sleep in your recliner all night, if you want to skip a meal, go for a ride, fishing … that's OK."
If you or someone you love could use these services, check out BRMH's homecare offerings.