November 28, 2022 @ 12:00am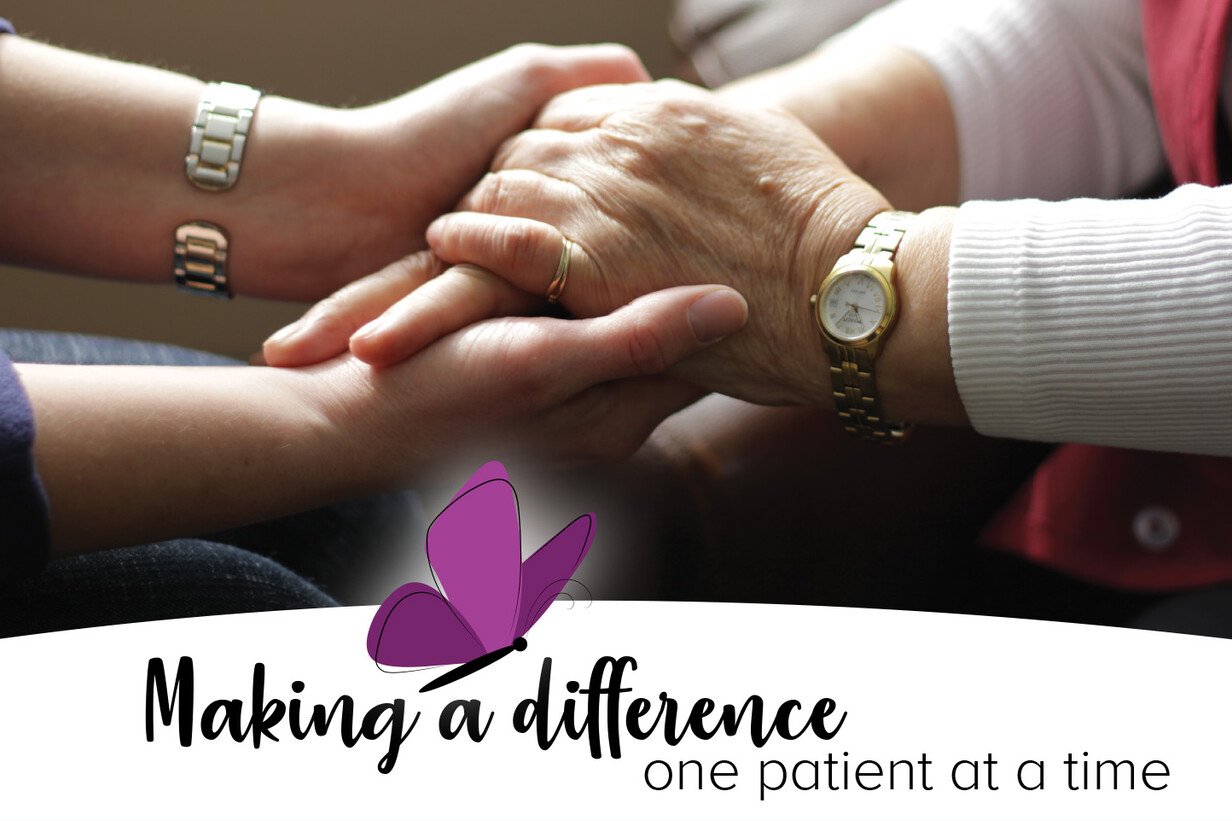 An Evolution for the Books
---
It all started 20 years ago when a committee of BRMH employees gathered to discuss starting a local hospice program. The program, which may have seemed far-fetched at the time, is now celebrating their 20th anniversary of providing exceptional care to hospice patients and their loved ones.
The program provides services to patients diagnosed with six or fewer months to live. Patients and their families receive physical, psychological, social, and spiritual support from a team of BRMH providers, nurses, social workers, chaplains, home health aides, and trained volunteers.
The program has come a long way in 20 years with many notable accomplishments and initiatives. Here are a few:
Moving to the BRMH Home Health Building on County Hwy A
Kevin Newell, who has held the position of hospice Chaplain for the entirety of the program, explained the program started with a "skeleton crew" and ran out of one office. Newell goes on to explain that patient volumes quickly doubled their estimates – creating a need to prioritize more staff and more space. Eventually, the hospice program was given their own dedicated space at the BRMH Home Health building on County Hwy A in 2016.
Hat's Off for Hospice Programs
Hat's Off for Hospice was a variety show performance that served as a fundraiser to the hospice program. "They were a lot of work, but they really paid off", noted Newell referring to the one specific year the performances raised $16,000 alone.
Kathy's Fund
Kathy's Fund was started by an individual whose wife passed away while on hospice care. The funds collected through donations are used to help fulfill patients needs and wishes at end-of-life. Sandra Reich, a Homecare-Hospice registered nurse who has also been actively involved in the program since the beginning, explained things such as "flying a family member home, putting on an early Christmas for a family, and renting wheelchair transport vehicles to take people places" are a few ways the funds have been utilized over the years.
End-of-Life Doulas Added to Program
End-of-life doulas are an additional support for the patient and serve as their advocate throughout the end-of-life process. End-of-life doulas do not provide any medical care for the patient, but rather work alongside hospice staff to ease the process for patients and families.
But of all the accomplishments over the last 20 years, the hospice program and its staff undoubtedly take the most pride in quality care and compassion they have provided to an uncountable number of patients. "We focus on the patient and love, not the numbers", testified Reich when asked what makes our hospice program unique.
Interested in learning more about our hospice services, donating to Kathy's Fund, or learning about how you can get involved? Check out our hospice webpage here.