April 29, 2022 @ 12:00am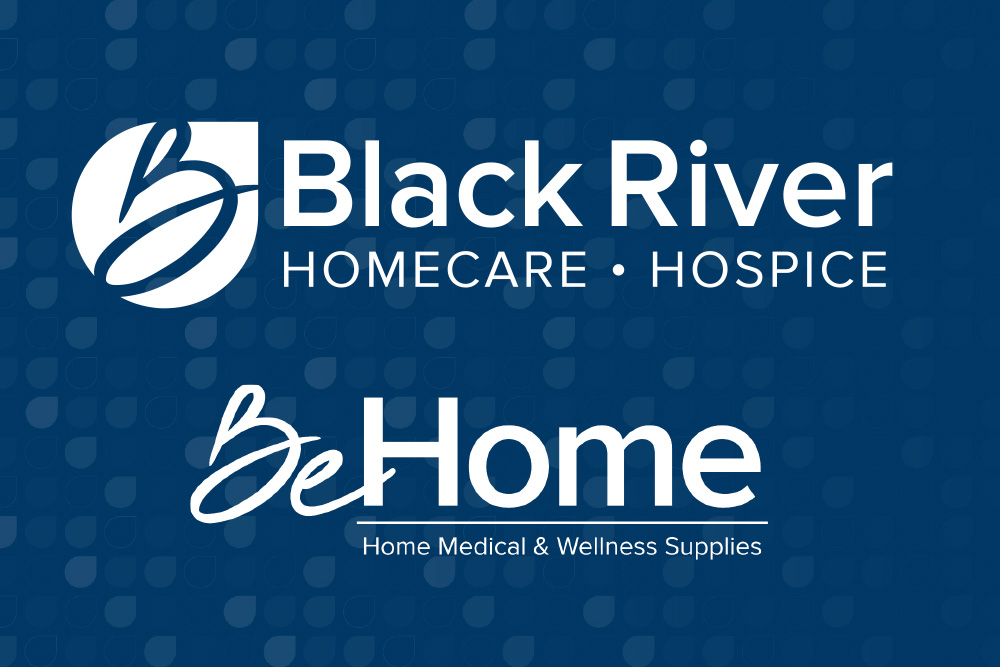 Homecare Hospice, Be Home get branding makeovers
---
Did you know Black River Memorial Hospital offers a variety of healthcare services that can be provided right in your home? Or that we sell an extensive line of home medical equipment and health and wellness supplies? That's right, and to help make the communities we serve more aware of the services available to them, we've created new brands for Homecare Hospice and Be Home, Home Medical & Wellness Supplies. We hope you like what you see, and that you check out all of the other healthcare options available at BRMH — and close to home.
Healthcare that comes to you
We understand how difficult it can be for some people to come into our facilities. With our home-based services — home care, palliative care, and hospice — patients can receive the high-quality care and personal attention they need from the comforts of their home, keeping them close to family and friends.
Stay safe and healthy in your home
Be Home, Home Medical & Wellness Supplies is a local, convenient option meeting all of your home medical equipment and supply needs, in addition to selling a wide variety of health and wellness items — more than 1,000 overall including:
Vionic® brand shoes
Lotions and lip balms
Bath items
Supplies for daily living
Walkers, rollators, canes, crutches
Lift chairs
Wheelchairs and accessories
CPAP/BiPAP equipment and accessories
Compression stockings
Breast pumps and accessories
Over-the-counter pain relief items
Be Home's hours are 8:30 a.m. to 5 p.m. Monday through Friday. You can also check out our homecare services online.